PEOPLE: 2-3 SQM: da 16 a 19 FLOOR: 1,2
Drop your luggage, take off your shoes, jump straight into bed and experience complete relaxation! A space designed with simplicity and authenticity in mind, in terms of materials and colors, leading your gaze to what makes this place unique: the view of lake and mountains on the other side of the window. Rediscover relaxation, and the intimacy you were looking for, as a couple or as a family. What's going on tomorrow? Look outside, and open your mind to endless opportunities.
BOOK NOW
NEXT PHOTO
HIGHLIGHT
Hey, look outside!
A breath of freedom with a sunset view! It's sunset! Admire the mountains reflecting on the water, and savour every instant of this wonderful view. Would you like to wake up at dawn, or doze off until the sun is high in the sky? Take a seat on the balcony, experience the freedom you deserve and caress the colours of nature all around.
BOOK NOW
Info request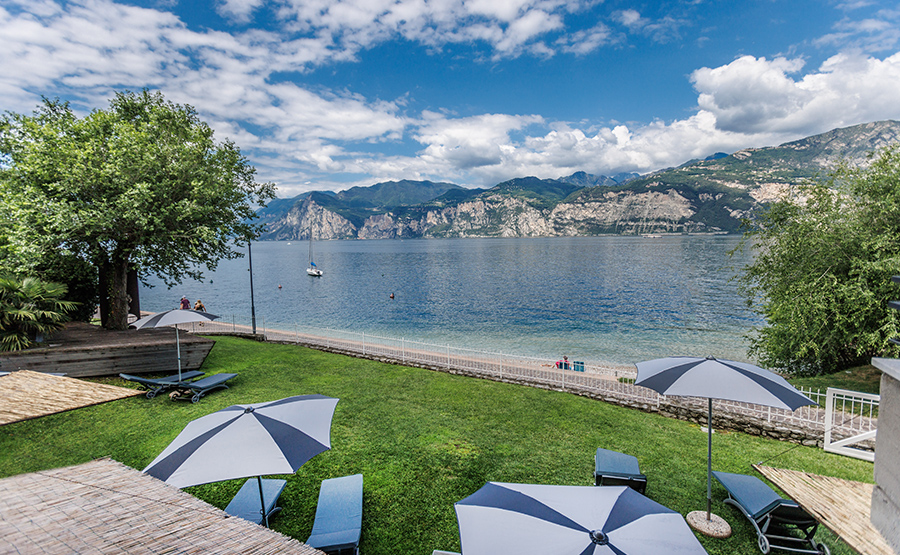 BORING STUFF:
Lakefront balcony
Enjoy the view
Minibar
A freshness explosion
Air conditioning
Stay cool
Beach towel
For the beach